By Oluwole Francis
Football Association chairman Adam Mouktar Mohammed has hailed the initiative by Minister of Youth and Sports Development, Sunday Dare to convince businessman Aliko Dangote to renovate the MKO Abiola National Stadium in Abuja.
The renovation of the National Stadium will bring life back to the sporting edifice, which was built specially for the 2003 All Africa Games, but has suffered neglect and proper maintenance in recent times.
"The minister as well as Aliko Dangote must be commended for taking up the responsibility of bringing the MKO Abiola National Stadium in Abuja back to life," FCT FA boss Mouktar Mohammed said.
"This will be a big step forward in the quest for the Super Eagles and other national teams to again play their home games in Abuja."
Mouktar Mohammed also urged that a sustainable maintenance be put in place after the stadium has been renovated.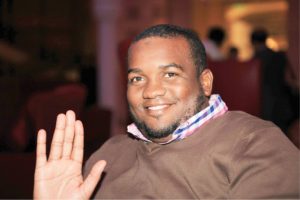 "I hope that a maintenance plan will be put in place and duly followed so that we do not have to undertake another major facelift of the facility," he offered.
The FCT FA chairman also used the opportunity to call on the FCT minister Mohammed Bello to take up the plan for mini-stadiums at the area councils of Abuja.
"The provision of adequate sports infrastructure and facilities will ensure the development and promotion of sports''.
"And so the completion of these mini-stadiums across all the area councils will go a long way in this regard," he said.